ONE TEAM! ONE GOAL! ONE VOICE!
A Parkinson Disease Support & Advocacy Organization
OUR MISSION
Movers & Shakers is committed to the Support, Education, Outreach &
Encouragement of the Parkinson's community through our Programs &
Cooperative Network of Caregivers, Medical Practitioners, & Legislators
to enhance the quality of life of those affected by this disease.
---
---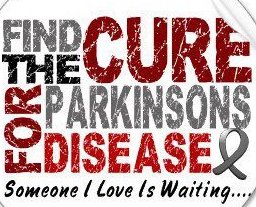 Movers & Shakers needs Your Help!
We will be walking in the "Stroll at Sea for PD"
During the PARKINSON'S CRUISE 2013
Help us continue to empower, educate and support the Parkinson's Community by supporting
TEAM MOVERS & SHAKERS
Follow the link below to help
www.strollatseaforpd.kintera.org
Click on Team Movers & Shakers
Movers & Shakers is a 501©3 org
All donations are tax-deductable
---
Parkinson's Awareness Cruise 2013~ March 10-17, 2013
with "Stroll at Sea for PD" Walk!!
What a great way to vacation! This exciting 7 night cruise is aboard Holland America's mid-size ship, the ms Westerdam. Offering 5 Star luxury, the Westerdam is perfectly proportioned, large enough to offer gourmet dining, large staterooms, and diverse amenities, yet small enough to go from one venue to the other with ease. (Yes, less walking with elevators forward, mid-ship, and aft.) As an Escorted Cruise, exciting Shore Excursions will be available just for our group. These are always "super fun!" In addition to Seminars and Enrichment Programs just for our Parkinson Group, $100.00 per cabin will be donated for Parkinson support programs. Join Movers & Shakers, NPF/Georgia PD Association & Neuro-Challenge of Sarasota
Come join us and form a team for the
"Stroll at Sea for PD"
Walk on deck. Raise some money for your own group or PD organization of your choice!
All Rates Include The Following...
$100 per stateroom Fund Raiser Donation to your local Parkinson Out Reach Program
Private Cocktail Party
Travel Gift
Our own onboard walk-a-thon, called "Stroll At Sea for PD"
Speakers & Escorts
Speakers include: Dr. Dean Sutherland MDS from Sarasota, FL and head of Neuro-challenge
Port Charge of $170.00 per
person (included)

Make your reservations today! Rooms are filling up quickly!
State rooms start at just $1059/per person
Don't miss this great opportunity to ne

twork and enjoy the Caribbean


FOR MORE INFORMATION OR RESERVATIONS CONTACT BETTY OR HERB AT (239) 275-1717 TOLL FREE 1-800-959-SHIP or Vi
sit www.CruiseEverything.com and look for the CLICK FOR MORE icon and enter
Offer Number
919444
The Parkinson's Action Network presents "The Power of Advocacy" –
an exciting panel discussion about how advocacy can make a difference for the Parkinson's community!
"Fewer than two dozen Members of Congress out of the 535 have any healthcare experience. So, they may have heard of Parkinson's disease, but do they really know anything about it? You can communicate facts and figures, but it's really important to build those relationships to educate." – J.P. Paluskiewicz, Deputy Chief of Staff to Representative Michael Burgess (R-TX)
In this video, viewers will learn:
Why it's important to reach out to your Members of Congress;
How to ask for what you want when emailing, calling, or meeting with congressional staff;
Why finding common ground and being realistic about the legislative process can help you get what you want;
Why telling your personal story, and the impact a policy decision has on you, is so important; and
How to follow up your meeting, phone call, or email effectively and get results!
Panelists:
James "J.P." Paluskiewicz, Deputy Chief of Staff to Representative Michael Burgess (R-TX)
Cynthia Rice, Vice President for Government Relations, JDRF
Israel Robledo, Parkinson's Action Network Texas State Director
Lisa Shulman, M.D., Professor of Neurology, University of Maryland
Mary Woolley, President, Research!America
Moderator:
Amy Comstock Rick, CEO, Parkinson's Action Network
---
---
Will you Sign the Parkinson's Global Pledge!!
Global Parkinson's Pledge

We launched a worldwide appeal for one million people to sign the Global Parkinson's Pledge at the second World Parkinson Congress in Glasgow, Scotland on September 28, 2010, to help build a global Parkinson's movement, to make Parkinson's a priority health, social and economic issue around the world, and to advance the cure.
---
Save the Date!!!
We are going ARE YOU?????
Join us at the Palais des congres in Montreal for WPC 2013!
The third World Parkinson Congress, to be held from October 1 - 4, 2013 is just 9 months away! Join us for this life changing experience and be a part of the WPC legacy. To be held in Montreal at the Palais des congres (convention center) this Congress will share cutting edge research and care models while raising awareness about Parkinson's and increasing the quality of life of people living with the disease.
---
Registration is now open for the WPC 2013. Register to secure your place in the Roundtable workshop (ticket required) and book your hotel room in your preferred hotel before they are all booked!

The Provisional Program and Call for Abstracts is now available to view and download. Take a look at the informative and relevant sessions planned for October. Be sure to submit your abstract before the deadline on Monday, April 15.
The WPC 2013 Video Competition will accept submissions until May 8, 2013! View the videos as they are submitted on our YouTube page. This competition will elevate Parkinson's to a global health priority. Make your own video letting the world know how Parkinson's has affected your life. The sky is the limit. Tell us YOUR story.
Do you know who is sponsoring the WPC 2013? Without their generous support, the WPC 2013 would not be possible. Check out all the WPC 2013 Sponsors (left) andlearn how your organization or company can help support the WPC through sponsorship!
---
Tell us your stories. We want to hear how you or your organization are generating awareness or having events for PARKINSON'S DISEASE.
Email Us at: pdadvocates@aol.com
---
To Donate to Movers & Shakers